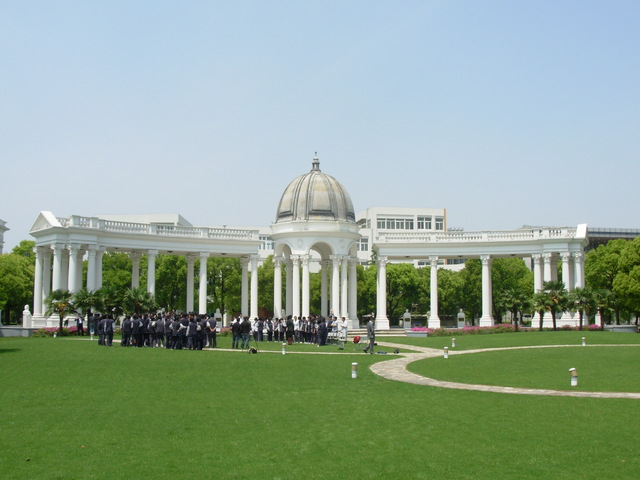 Founded in 2001 and located between Pudong Airport and Yangshan deep water port, Shanghai Institute of Commerce & Foreign Languages (SICFL) is a full-time private college approved by the Shanghai Municipal People's Government and registered by the Ministry of Education. With more than 9,400 students, it has become one of the largest private vocational colleges in Shanghai.
The college follows the Chinese Communist Party's educational policy, adapts to the country's reform and opening up, and serves the regional economic construction with its main focus on Shanghai, Yangtze River Delta and radiates to the central and western regions. It focuses on cultivating language-oriented application talents and talents for foreign companies related service, providing excellent compound talents with good foreign language skills and outstanding vocational competency for the modern service industry of Shanghai, an international city. With its distinctive characteristics, the college has become an international open-minded education cradle, blending Chinese and foreign cultures, and integrating disciplinary knowledge, vocational abilities and morality.
The college has complete teaching and living facilities, such as teaching building, training building, standardized sports field, multi-functional gymnasium and library. It has built information systems, such as a campus network covering the entire college, a closed-circuit television system, and a radio broadcasting station, and the living facilities such as student apartments and restaurants. The college has four training bases, including a numerical control technology training base, a foreign language training base, an international trade training base and a comprehensive secretarial training base, all of which are sponsored by central government. With the support of the municipal government, it has built Fu Lei's Biography Exhibition Hall named Strong Wind and Rapid Rain as a means of humanities education for students, a Sino-Korea Cultural Exchange History Museum, and 36 on-campus professional training bases and 88 off-campus internship and practice bases.
The college has a team of highly qualified and dedicated teaching staff, with more than 500 full-time and part-time teachers. More than 25% of full-time teachers are associate professors or above. There are more than 70% of full-time teachers with master's degree or above, more than 20 foreign teachers, and more than 30 teachers having returned from abroad. Two teachers won the Shanghai Top Teacher award and six won the Talent Developing Award of Shanghai Higher Education. To meet the needs of Shanghai's international urban construction for talents in modern service industry, the college offers seven languages including English, Japanese, German, French, Korean, Russian and Spanish, and 36 majors including business, liberal arts, law, mechanical and electrical information and art and design. It enrolls students from 30 provinces, cities and autonomous regions across the country. Its enrollment size and rate are the top among private colleges in Shanghai.
The college adheres to the education policy of proper foundation, moral oriented, foreign language expertise and outstanding skills, closely focuses on the talent needs of Shanghai industrial enterprises, especially the modern service industry, and actively explores the reform of the talent training mode of foreign language platform + vocational skills module. The language majors focus on the guideline of laying a good foundation, listening and speaking first, getting certificates and emphasizing application, while non-language majors highlight the guiding concepts of competence based, task oriented, school-enterprise cooperation, and dual certificate integration. In this way, the college has gradually formed the talent training characteristics of foreign language application ability + vocational skills" and has been constantly exploring the new four cooperation talent training mode of cooperative college running, cooperative education, cooperative employment, and cooperative development. It has won many honorary titles and prizes including 5 key specialties of Shanghai 085 project, 4 municipal teaching achievement awards, 4 excellent municipal teaching teams, 8 high-quality courses, 5 key specialty constructions of higher vocational education innovation and development action plan, and 12 school enterprise cooperation professional technician college projects.
Since its establishment, the college has delivered more than 36,000 highly skilled vocational talents to the society, and the graduates have been widely favored by the talent market. The employment contract signing rate keeps the first among the private colleges and universities in Shanghai for years, ranking in the forefront of similar colleges and universities in the city. The college has the qualification to recruit international students, and has carried out international exchange and cooperation projects with 67 foreign universities, with more than 600 students having gone abroad for further studies through the international exchange programs held by the college. The college has undertaken nearly 20 training programs for financial officials from developing countries sponsored by the Ministry of Commerce. More than 400 people from 30 countries have come to the college for training. Many overseas study and practice programs for Shanghai college students have been approved with financial support. It has carried out Sino foreign cooperation projects such as study tour in Australia, F + U training in Germany, paid internship in the United States and internship in Singapore. More than 200 students have been sponsored to study and intern in the United States, Germany, Japan, Australia and other countries. Thus, the college has become the vanguard of the internationalization of higher education in Shanghai.
The college adheres to its motto of moral integrity, integration of China and foreign cultures, upholds its running philosophy of people-oriented, quality based, serving the country, and rewarding the society, improves its governance structure, and is run according to law with integrity and standardization. Therefore, it boasts as a Model of Shanghai Higher Vocational Colleges as well as a high-quality school of Shanghai Higher Vocational Colleges. It has been evaluated and re-evaluated the excellent level of talent training in higher vocational colleges, and has successively won the honorary titles of Excellent Private Higher Education Institution in China, Advanced Vocational Education Unit in Shanghai, Model Institute in Shanghai, Advanced Army Recruitment Unit in Shanghai, Excellent Unit in Employment of College Graduates in Shanghai, etc. At present, with the achievement of a high-quality, characteristic and exemplary higher vocational education, Shanghai Industry & Commerce Foreign Language College is marching towards the goal of creating a first-class private college in China!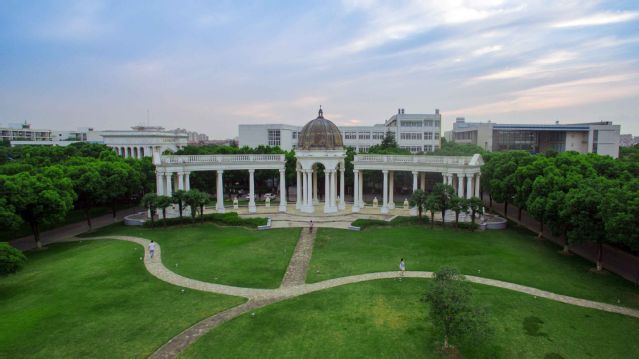 CONTECT US:
Add:Guanhai Road No. 505 Huinan Town Pudong Shanghai TEL:68020621 FAX:68020687