Create beauty with ingenuity: School professional experience enters the community
发布人:国际交流 发布时间:2021-05-14 浏览次数:
On November 8, with the launch of the fifth national vocational education week, the fifth vocational experience activity of our school also started.
(speech by Zhang Lei, director of Academic Affairs Office)
With the strong support of the school Party committee, the College of creative design and Dongcheng community of Huinan town cooperated again to carry out a professional experience activity with the theme of Create beauty with ingenuity. The activities mainly focus on creating whip · basket and fluid painting with rope weaving, bringing professional experience activities to the community and residents. Teachers from Creative Design college, He Shuiying and Zheng Shuwen lead the students of their respective studios to undertake the teaching work of experience activities.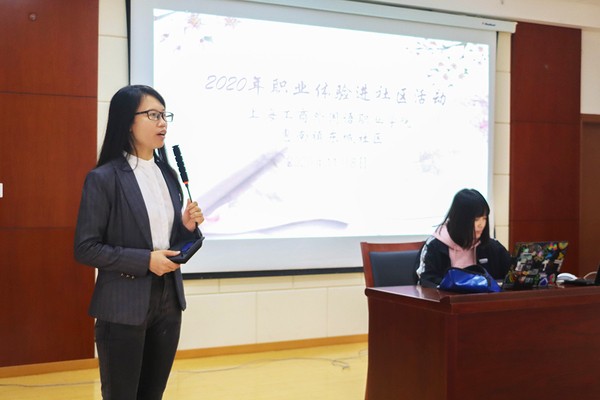 (He Shuiying introduces her studio experience activities)
During the activity, the teachers and students of creative design college played a demonstration film about rope weaving and demonstrated the actual operation. The Experiencers not only learned and practiced the basic rope weaving skills and fluid painting process, but also increased their love for excellent traditional culture. Parents also said that they could participate in this activity with their children, which improved their hands-on ability, and the most important thing was to increase their children's self-confidence.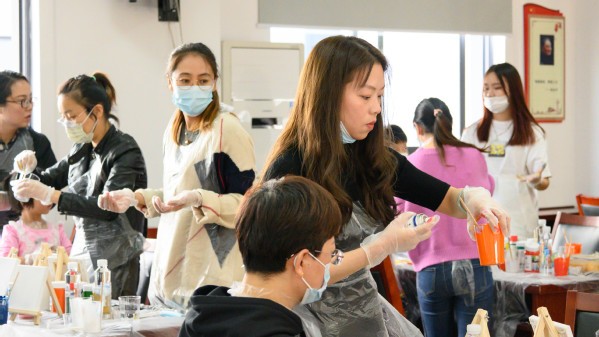 This professional experience activity was carried out under the special situation of epidemic prevention and control. Combined with the theme of Everyone is brilliant with skills to make our nation great of the fifth national vocational education week and the characteristics of professional experience into the community, the Creative College of our university has carefully designed and closely organized the experience activity, which has been very successful. The school and the community closely cooperate with each other, fulfilling the function of high-quality resources of vocational education to serve the society, adhering to the combination of vocational experience activities and national cultural heritage, so that primary and secondary school students can experience vocational projects, understand vocational skills, feel vocational culture and learn Vocational skills.